May Newsletter
Today I am feeling incredibly grateful for many reasons, top of my list, I got to hug my mom on Mother's Day and share a nice meal together. It has been over a year since we've been able to connect this way. In life's late stages one year can bring a lot of change and a few more ailments, but my mom's heart hasn't changed one bit, it is still filled with a tremendous amount of love ❤️
She always leads by her own example, that love is all you really need. These last few months have been a whirlwind, the real estate market continues to be one I have never seen in all my years in the business. I have had to put a lot of things on hold to be even more hands on and fast acting for my clients, but I wouldn't have it any other way. There have been a lot of wins, and also a lot of challenges, not just for me, but my clients as well. I know that this too shall pass, so it is an important time to keep the faith and show grace along the way. I hope all is well with all of you, and as you know I'm here for anything you need!

The Differences Between the Hot Housing Market in 2021 and the 2008 Bubble.

The frenzied state of the current housing market is more sustainable from the housing bubble that was a major factor in the 2008 recession, according to a new report. Click HERE to read more about how this market is different than the past.
Mortgage rates fall and 'window of opportunity' widens.

That means spring home shoppers now have a second shot at some of the cheapest money ever to be had in the mortgage market.

If you already own a home, it means you still have a window to save by refinancing your existing loan. Click HERE to read more.
Compass Collections.

It's r

eal estate's only visual workspace that serves as the central hub for your search. In a tight buying market and fast paced selling market, you need to stay in touch with what is happening. Collections allow you to stay ahead of the market, and receive automated updates about upcoming properties in real-time as soon as I do!
| | |
| --- | --- |
| | The Do's and Don'ts of Family-Friendly Design. Are you looking for ways to design your home to make it friendlier and safer for kids? HGTV has some do's and don'ts for decorating a home with a family in mind. Click HERE to see all of their suggestions. |
Nats Park set to have more fans due to lessened COVID restrictions, increased capacity limits.

On May 14, the Washington Nationals will be allowed to have 36% capacity at its stadium. By June 11, Nats Park can be at full capacity, which aligns with D.C.'s new mandates. Click HERE to read more.
Want to Meet the Zoo's New Baby Panda? You will need a specail pass, but there are a bunch of other new animals to see! The National Zoo reopens on May 21, visits with Xiao Qi Ji will be limited and all visits will require a timed entry pass.

Click HERE to learn more and see all the new animals!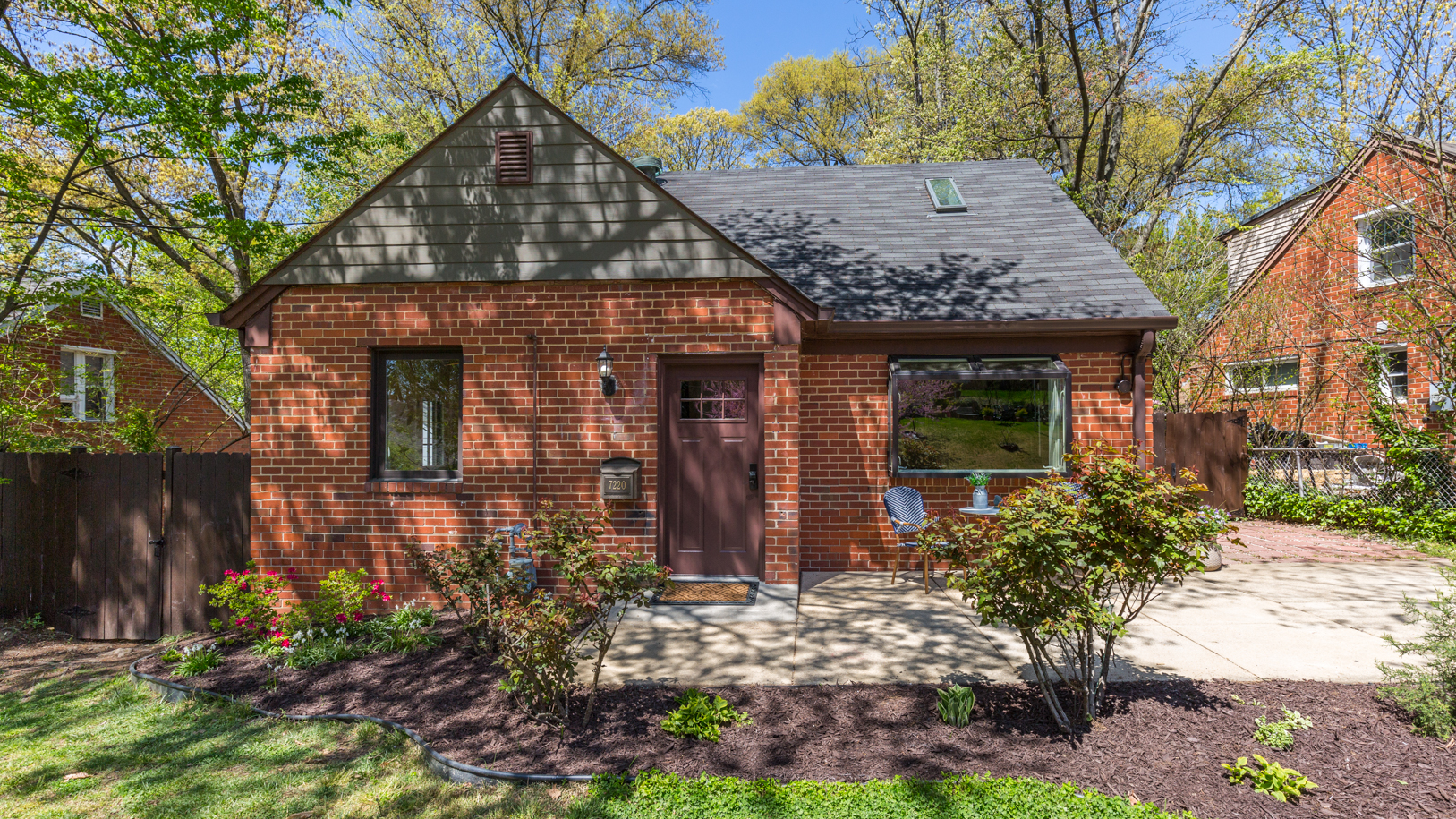 7220 16th Street | Takoma Park
Wonderfully updated, remodeled and expanded cape cod in Takoma Park with beautiful streets and friendly neighbors! Sun-filled rooms, front patio and large rear deck create a serene environment both inside and out. Conveniently located to 2 Metro stations, public transportation and shopping centers. Easy access to major roadways and the future Purple Line, as well as local parks and the Sligo Creek Trail!
| | |
| --- | --- |
| | The joy of of my new baby granddaughter, Georgia, really seeing her big cousin, Grace, for the first time! Family can bring an immesuarble amount of happiness. I have been fortunate to be able to spend time with my immediate, extended and growing one, and I am very grateful for that! |
"Mike did an excellent job helping us buy our new home and sell our former one. He worked very hard for us through every step of the process. In the height of a very busy market, Mike treated us like we were his only clients, and always went above and beyond for us."
© Compass 2021 ¦ All Rights Reserved by Compass ¦ Made in NYC
Compass is a licensed real estate brokerage that abides by Equal Housing Opportunity
laws. Information is compiled from sources deemed reliable but is not guaranteed. All
measurements and square footages are approximate. This is not intended to solicit property
already listed. Compass is licensed as Compass Real Estate in DC and as Compass in Virginia
and Maryland. DC office: 202.386.6330. Maryland office: 301.298.1001.

marketingcenter-dc-maryland